Another key missing item of each of these playblasts is the transitions which involve the Church moving about allowing unique scene transitions. This is being provided by the talented Sammy Butler so hopefully any following versions will have this in to make the experience "amazing".
In this video we see the run of the gag which Benjamin has finally managed to unleash on his unsuspecting dad. There are going to be lots of 2D frogs jumping about this scene so we really hope that you don't mind a few slimy friends haha... Its going to be awesome!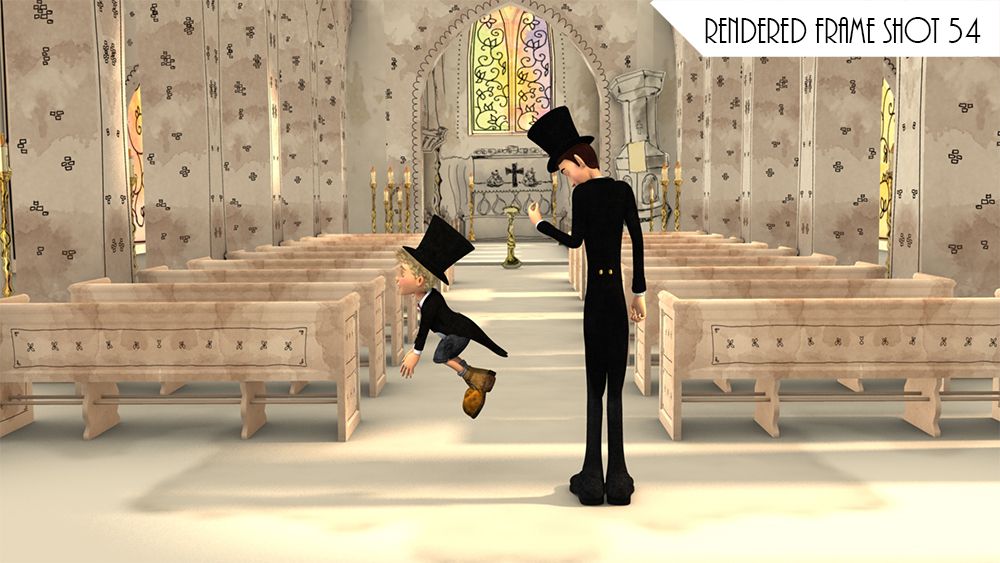 In this shot you can see the quality of the lighting in the final render, its just missing the audience which will be provided by Chrissie Peters in another render... In the meantime we just hope you can visualise how cool this will look when everything is complete and rendered.
TTYL!
xXStItChXx